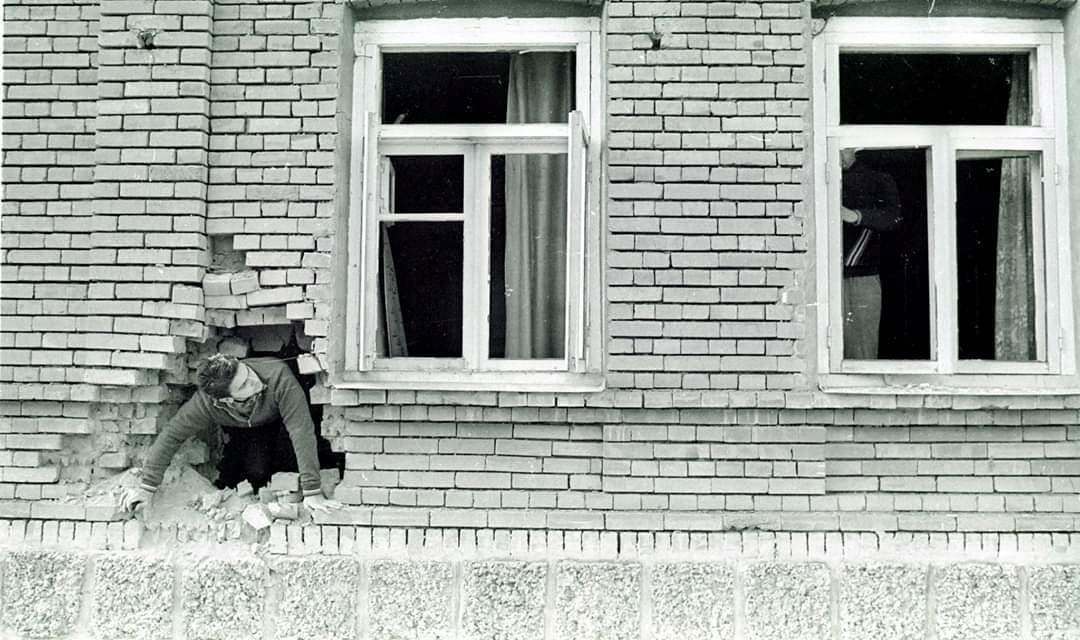 Akaki | Fenia Siukaeva, Prisi
22.06.2021 | 6 Min to read
Our village was burned the first time on the 12th of May in 1992. We were making Chacha in the yard. The shootings were awful. My in-laws were already very old, I was with them, we all hid in the basement. The neighbors also came with their kids and mother. They didn't have a basement. Sometimes we would go up, get some wood for the furnace and go back down.  
Then it calmed down. My neighbor and I went towards the village center to find out what was happening. We stood around for a moment and all of a sudden we saw a neighbor, she was running from the village above, calling out to us from afar to run away quickly, the Georgians were coming. 
She left right away, took her kids and her mother. What should I do, I was thinking. I had my in-laws at home. I was thinking about them while I was running away. I left them there. I can't forgive myself to this day. 
At the bridge, by the tourist center, a lot of people were gathered including our villagers and city-dwellers. Everyone was crying, they were searching for their close ones. 
My elders got to the city by the evening. Right when you left, Georgians came into the house, they would say. They were looking for money. They threw us out to the yard, told us to get out, they said. My father-in-law had a Zaporozhets in the yard, they shot up the tires. They left on foot, my mother-in-law couldn't walk fast. 
They killed three of our villagers then. They brought the bodies down to the city and into their relatives' homes and buried them there. The whole village followed them to their burial ground. We didn't have homes anymore, we could only mourn the dead. Word got around one of the dead, Akaki, didn't run away, he was so sure no one would harm him. He used to work in Eredvi, in the adjoining village, he knew everyone, they knew him, too. But that didn't help, they still killed him. 
They first robbed our house, then they burned it down. We saw every house burned down when the peacekeepers came in.  What they left behind, they graffitied Georgian names on it. They stole all the livestock, including chickens, and piglets. 
Two days before the peacekeepers came in, our house in Tskhinvali was hit with a shell. It took the roof right off. Thankfully the whole house was not damaged. We covered it with a tarp and we lived there. 
It took us ten years to rebuild the house in the village. We lived in the city and stayed here in the summer, working the land, taking care of the garden. Little by little, we cleaned up the land. Finally, we finished construction so that we could live there. 
In August of 2008, the shell hit the house again. Burned it down for the second time.

________________________________________________________________
From the series "Rebuilding Memories for future- South Ossetia 1991/2008" 
Text: Zarina Sanakoeva