28.06.2019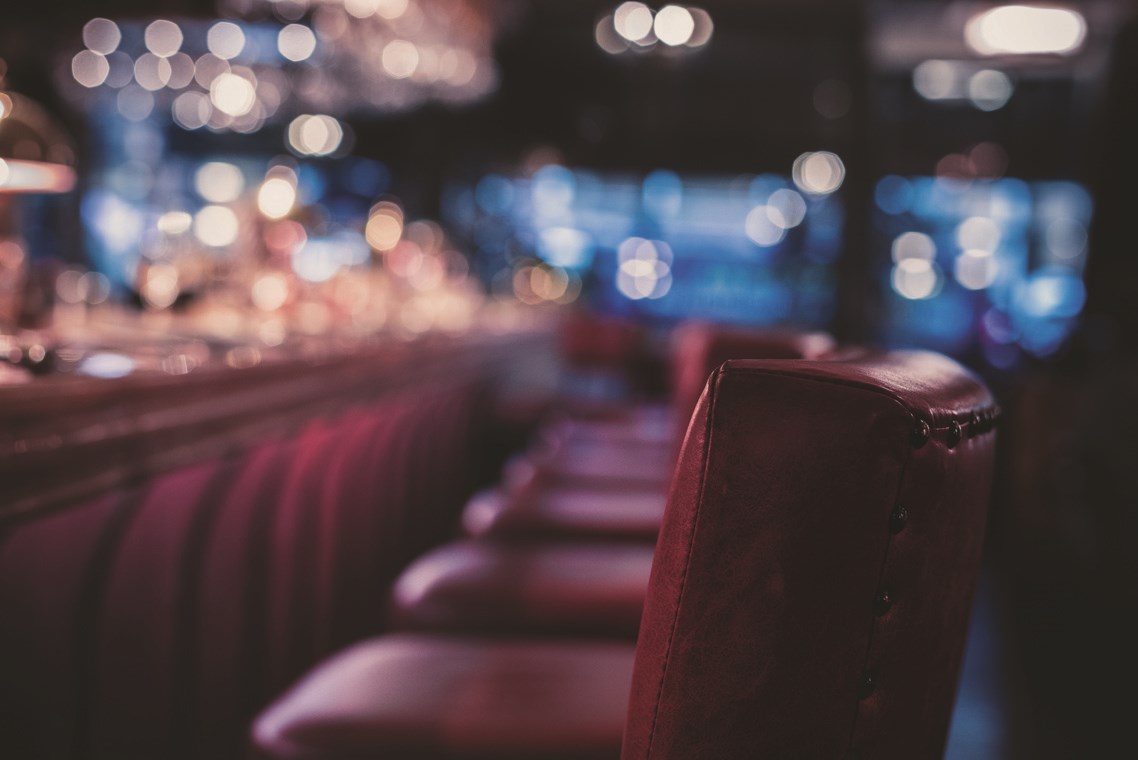 Bar hunting in Tbilisi
Bars visited and reviewed by local party-goer Nini Sparsiashvili.
Bauhaus / Bar politika
Bauhaus: Dedaena Park /
Bauhaus is open from 3 PM to 2 AM on weekdays, and from 6 PM to 4 AM on Friday and Saturday (in summer, with crowds flocking in, the bar works extended hours) /
Pet friendly
Politika: 164 Aghmashe-nebeli Ave. /
Politika is open from 12 AM to 2 AM on weekdays and from 11 AM to 3 AM on Friday and Saturday /
Call: +995 593 271 969 /
Pet friendly
Bauhaus is a free space strongly recommended if you are big on music, drinking, partying, and mingling with crowds. This bar captured the hearts and minds of both Tbilisi's residents and visitors from the very outset almost three years ago. The key attraction was its location in Dedaena Park, a space to sprawl across the lawn, sing, play cards, and enjoy drinks, something Bauhaus sought to establish. Generally, that is why so many people would gather here, but what happened in summer 2018 was total madness.
Music blasting through the night, mingling, making friends, loving, it was like a melting pot. Needless to say, I kept pace with the rhythm of Tbilisi nightlife and joined the endless ranks of partygoers. Some were dancing, others lying on the grass, tired of moving their bodies, while some holding nighttime confession sessions somewhere in one of the park's nooks. And why not do the same this coming summer in 2019? Let's do it again! Here you can find all kinds of people coming in all shapes and sizes. I, for one, have made scores of tourist friends here. You can go to Bauhaus alone – connecting is like shooting fish in a barrel during these noisy helter-skelter nights. And there are always the bar's cocktails to fuel up a conversation. The establishment's menu is mixed and contains both Georgian and familiar all-European dishes.
About a year ago, Bauhaus announced the establishment of Politika by Bauhaus, another joint with a slightly different concept, with the same bomb cocktails and comfortable setting defining the atmosphere – and again, an outdoor area, a small park next to the bar before hitting the noisy street – but, as the place's name suggests, the establishment has a special room to discuss politics, among other things, a beautiful room with an old-fashioned tiled fireplace and cushiony beanbags. This place hosts a variety of events announced on the bar's Facebook page. Here you can witness people discuss environment, youth activism and attend musical events and exhibitions. Both bars offer affordable prices, but Politika is slightly pricier.
Facebook: bauhauscafetbilisi / bauhausbar1@gmail.com
Facebook: politikabybauhaus / politikabybauhaus@gmail.com
Dedaena Bar
Working hours: Closed on Monday. Tuesday and Wednesday from 7 PM to 3 AM Thursday, Friday, and Saturday from 7 PM to 4 AM (sometimes even longer) /
Pet-friendly
The Dedaena Bar, which joined Tbilisi's nightlife just a few months ago, was quick to receive recognition. Similar to Bauhaus, it is located in Dedaena Park, a place increasingly associated with nighttime entertainment.
As the bar's Facebook page reads, it is a magical place with the smallest stage but the biggest heart.
At the Dedaena Bar, you will meet people who play music for you, inspiring you to jump onstage and perform the most big-hearted dance. Also, you can have fun on the balcony terrace, overlooking river. I have this weird habit, though. Sometimes, amid this hullabaloo, with boozed-up people all around, I tend to strike up blunt conversations. You can try it. It may be a perfect setting for bluntness.
You can have a nice meal and enjoy excellent cocktails. Just don't let yourself climb over the rails in front of the bar and attempt to swim across the Mtkvari River. Other than that, all's fair in Tbilisi, especially at night.
Fb: dddedaena
Mozaika
8 Vashlovani St. (Vera) connecting Kostava and Akhvlediani Streets /
Working hours: Weekdays from 6 PM to 2 AM; Friday and Saturday from 6 PM to 3 AM /
Call: +995 599 99 89 41 /
Pet-friendly
Tequila, and tequila only, is the first thing that comes to mind in relation to Mozaika. I know how to hold my tequila liquor – I'm feeling good after three shots and even better after five. Tequila aside, Mozaika is a narrow two-story space that seems small and awkward at first. It is thanks to these two floors, however, that it is divided into micro-areas that make the place so cozy. The two rooms are still too small, so once you're on the balcony, you end up making friends, whether you like it or not.
Everyone working the bar is friendly. They can even customize your drink to match your character or wishes. I remember pestering a gorgeous girl at the bar by repeatedly asking her to give me another slice of lemon. Still, that never wiped the smile off her face.
In a nutshell, it has been over 3 years since Mozaika, which now boasts a large clientele, sheltered its first of the scores wandering through Tbilisi streets in search of fun and entertainment. Many frequent this place in groups, and I take it as a sign of the bar's positive aura. If you're hungry, keep in mind that the kitchen is strictly vegetarian.
Fb: mosaic123
Cactus Bar
64 Barnov St., (Vera) /
Working hours: Every day from 2 PM to 2 AM; Friday and Saturday until the last customer /
Call: +995 571 87 40 40 /
Pet-friendly
Once I get started, I find it hard to stop talking about this place, because I used to work there. Cactus opened on April 5, 2018 and quickly turned into a favorite spot in the neighborhood. The café has both interior and exterior spaces and partying at full throttle on the patio is very much possible as early as spring. The menu consists of mixed dishes, mainly European. The bartender is the place's heart and soul, an English-speaking African, a very sociable fellow who fixes mouthwatering cocktails. Besides cocktails, I recommend trying Cactus Wine made from grapes, the establishment's branded calling card.
Pets are especially cherished at Cactus which has a cat of its own. In the café's courtyard, you may find stray animals duly taken care of and provided with warmth and food, and thoroughly entertained and petted until their owners turn up.
Cactus Bar organizes occasional costume parties announced on its Facebook page.
Fb: cactusthebar
Ambavi
12 Galaktion Tabidze St. /
Weekdays from 6 PM to 2 AM; Friday and Saturday from 6 PM to 4 AM /
Call: +995 599 99 89 41 /
Pet-friendly
Ambavi is a bar occupying the second floor in an old shabby building on Tabidze Street, a semi car-free zone in Tbilisi's oldest neighborhood. It has a balcony and a floor of modest dimensions, but it also has a DJ capable of enchanting everyone, bartenders who listen to others' stories and share their own, chefs who can make dishes tell their stories... No wonder! After all, the word ambavi means story in Georgian.
The Ambavi team was the first thing that drew me to this place. They welcomed me as their own, an old friend or family member. This place is ruled by openhearted conversations, free dancing, delicious dishes, and enough alcohol to make up stories as you go, stories that will later bring a smile to your face, or stories that you may forget but friends will make sure of reminding you about.
PS Everybody knows everybody here, but don't let that make you feel out of place at Ambavi – making friends is easy here! And you can take my word for it.
Fb: Ambavi.bar / barambavi@gmail.com
Rubric | Bar hunting