20.10.2019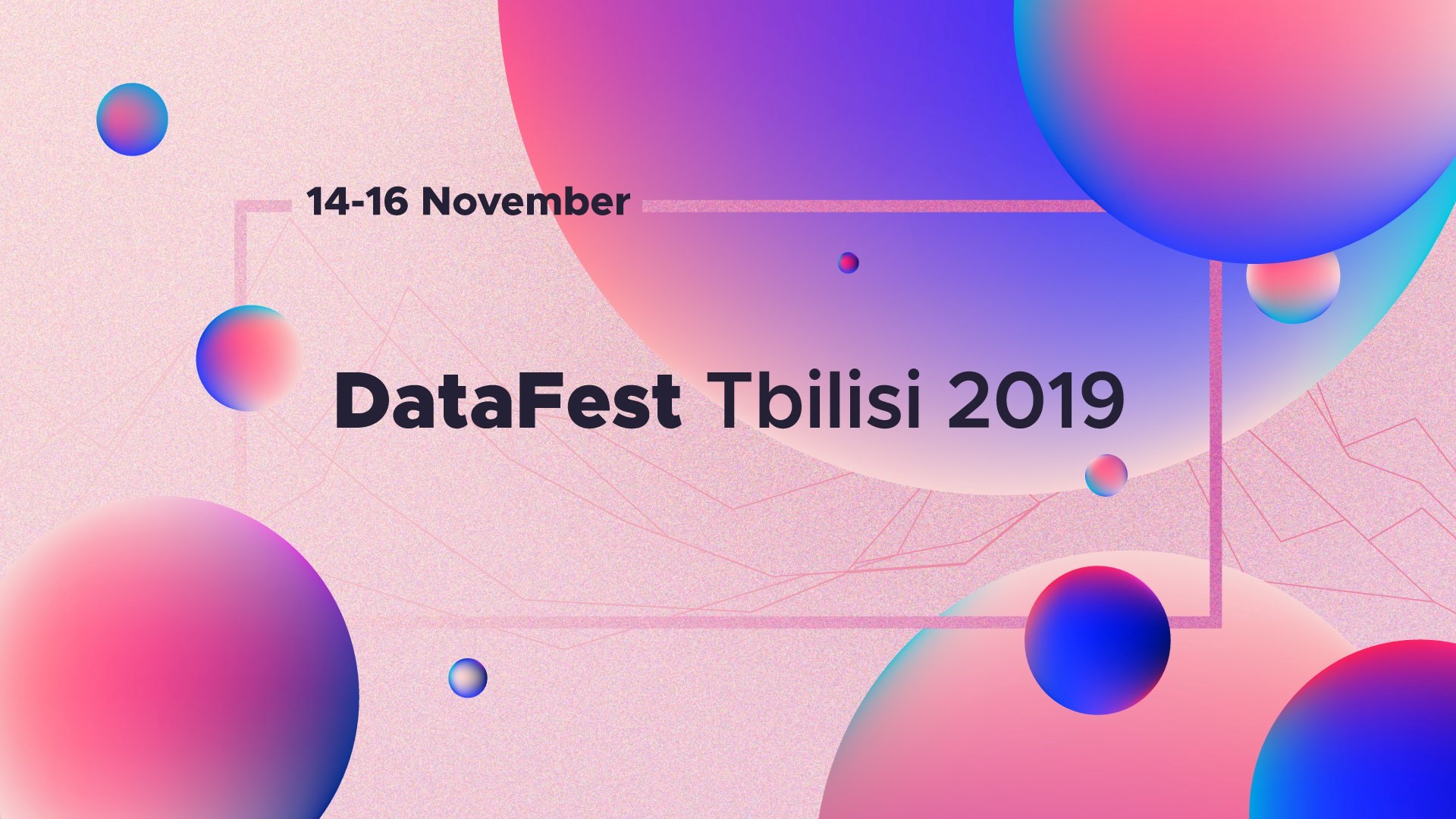 DataFest Tbilisi 2019: Georgia hosts the region's biggest data festival this November
After two successful events, the most prestigious annual data festival in Eastern Europe and Central Asia, DataFest Tbilisi, returns for its third and biggest iteration yet.
DataFest Tbilisi 2019 is ready to inspire its participants with new ideas, and provide a platfom to share knowledge and network.
The festival will take place on 14-16 November in the historic building of Tbilisi State University. This year, the scale of the event has more than doubled since 1000 participants with technical and non-technical competence will come together.
Who are speakers of DataFest?
Over the last two years, 80 high-profile speakers and trainers represented organizations such as Google, Facebook, Amazon and 30 other global companies. Here are some of the names from this year's 60 speakers:
Chris Kennedy from Berkeley Institute for Data Science
Marek Miller from Google News Lab
Danielle Diaz Dussan from Booking.com
Harry Stevens from Washington Post
Irakli Beridze from UN
Christian Drescher from Mercedes-Benz
George Mamaladze from Siemens
Liviu Pop from Romanian Academy, Folklore Archive
Milena Marin from Tactical Research, Amnesty International
Estefania Gual from Strands
Ilya Boyandin from Teralytics
Joey Cherdarchuk from Darkhorse Analytics
Andjela Todorovic from Createsi GmbH
Lorena Rivero Del Paso from Global Initiative for Fiscal Transparency
Rudolf Eremyan from Windsor.AI
Tiziana Alocci from Market Cafe Magazine
Mike Sager from EMILY's List
Jacopo Ottaviani from Code for Africa
Piero Zagami from Market Cafe Magazine and Encode: Data Journeys
Tarick Gracida from Global Initiative for Fiscal Transparency
The event is organized by ForSet, Tbilisi Startup Bureau and MaxinAI