19.11.2017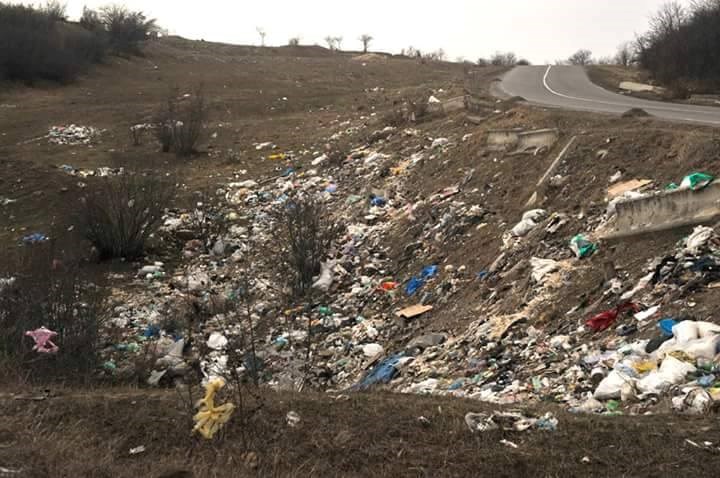 Form an Alliance with Happiness
Today, the only brands that attract attention are those that create sensations of perspective and forward vision.
Residence at Alliance Highline in Tbilisi not only provides one with luxury, but also with comfort and happiness.
Settling down at Alliance Palace in Batumi, at the edge of the sea, is a fashionable decision full of new adventures, charm, and sprightliness.
Staying at Alliance Resort in Achara at the Goderdzi Mountain Pass takes one's breath away. It is completely mesmerizing.
Alliance Group was founded in Georgia in 2005 and has already carried out more than 20 large-scale projects within the country. Alliance Group specializes in innovation and bringing new conceptual currents to every project.
Alliance Group was the first company to construct a modern-style residential block in Achara during the 2000s. It was also the first to bring the Aparthotel business model to Georgia in 2008. Alliance Group elaborated upon the Aparthotel concept further in 2015, introducing an international hotel brand. Last year, a residential apartment project was added to all this, making Alliance's multifunctionality even more attractive.
In the past 12 years, Alliance Group has invested $200 million in the Georgian real estate market. The company plans to invest another $130 million in ongoing projects.
Alliance Group has also introduced globally recognized and prestigious international brands into the Georgian market, including Courtyard Marriot and Wyndham Hotel Group. This is why it's frequently said of Alliance Group that it fulfills the role of a medium, connecting international brands to Georgian innovative projects.
A premium-class complex with three towers, completely exuding Alliance Group's innovative style, will be open at 49B Chavchavadze Boulevard in Tbilisi in 2019. Out of the complex's three buildings, the residential tower will be the highest, with the other two occupied by Wyndham Garden and Premium Apartments, which will open the following year.
Wyndham Hotel Group is the largest network of hotels and resorts in the world with 7,200 hotels represented in 67 countries. Experts in the field argue the name "Wyndham" will be a breath of fresh air for a Vake district currently defined by Soviet architecture and comfortable, cozy inner courtyards among chic cafes, restaurants, boutiques, and shops.
As explained by representatives of Alliance Group, the buildings are being constructed with ecologically-viable construction materials. Each tower will have a four-storey underground garage, a swimming pool, and a fitness and spa center, along with a concierge service. The buildings will also stand out by having alternate sources of energy, and a cutting-edge key card system.
Due to its flexible pricing scheme, it is possible for foreigners and locals to be equally interested in the residence. The price per 1 m2 starts at $1,100, with a 30% pre-payment also available for the clients, while the payment of the remainder can take place in stages through company's internal, interest-free payments. There are other payment options as well, as Alliance Highline puts a premium on the comfort of all its future clients.
* * *
Then, there are those who prefer being close to the sea to the urban noise, adventure, and cultural life of Tbilisi. Alliance Group's second project on the Black Sea coast, built on the Batumi Boulevard, is precisely for them. Another premium-class tower is under construction there, with the first five floors soon to be occupied by the Courtyard Marriot Hotel.
Premium-class apartments will cover the upper floors of this 41-storey multifunctional complex. Each type of apartment (with floor plans ranging from 30.65 m2 to 77.65 m2) will be outfitted with a balcony facing the sea that offers an unforgettable view for each resident or vacationer. These are the sort of homes where the boundary between relaxation and going home disintegrates – when indoor and outdoor pools, a spa and fitness center, a casino, and restaurants are available in your very own home, everyday life is like being on vacation.
According to Alliance Group, the common theme among the multifunctional complexes of Batumi and Tbilisi is that both are being built with innovative, ecologically clean, energy-efficient material. Reception, concierge service, safety, technical service – these features provided within a protected and comfortable complex will be available at Alliance Group's Batumi Tower complex as well.
The price per 1 m2 starts from $1,400. At this price, residents are buying not only a peaceful, comfortable life, but also the chance to begin a new endeavor – an apartment purchased here can always be rented out during tourist season at a viable price, and the company can even assist in the process. Alliance Group itself will look after and rent out your apartment if you so desire. Clearly, a flexible tax system and other comfortable offerings will be available to future clients.
Alliance Group is investing $45 million in this project, which will conclude in June 2018. Courtyard Marriot will begin operation at the same location starting in 2019. Now is precisely the time to dream about beginning a new seaside life with Alliance Group.
* * *
But why only on the coast? Goderdzi Mountain Pass, mentioned in the beginning of this piece, is a tourist spot located in Achara, 2,000 meters above sea level and only about 100 km from the Black Sea. Goderdzi also features unforgettable views, limitless space, and mysterious mountain peaks. Alliance Group is building a new resort at Goderdzi Mountain Pass, where Wyndham Group will introduce its own famous brand Ramada, which currently has 800 hotels in 63 countries.
The complex at Goderdzi is being constructed with ecologically-viable materials and, according to Alliance's concept, is a place where luxury, refinement, and richness harmoniously come together with the innovation of energy-efficient construction. Alliance Group is investing $10 million to develop the resort. Once it opens in 2018, the six-storey Alliance Resort will be able to receive 250 guests at a time, specializing in receiving guests enthusiastic about skiing. The location is covered with dry snow from November to April, and the snow cover is three times deeper than at Bakuriani and Gudauri.
* * *
The novelty of Alliance Group's conceptions stems from the fact that it brings together residential and vacation spaces, constructing hotels, resorts, and residential blocks with equal comfort and protection. Yet, there is a fourth factor proving the innovative nature of the company. That is the Alliance Privilege Club, created by the acting director of Alliance Group. The Alliance Privilege Club offers unparalleled service when planning vacations and trips. Membership in the club promises the fulfillment of one's travel dreams – after paying just a little bit extra, club members have the means to exchange their own trips with other club members and select their final destination from 1,000 choices, including a myriad of exotic locales, culture and art capitals, and some locations with more rugged conditions. The price for a 15-year membership is $4,500. Club members are given the means to relax at any of Alliance Resorts' hotel complexes or choose destination points from among 4,300 possibilities. This is why it's said that Georgia's tourist industry will be transformed in just a few years through this project.