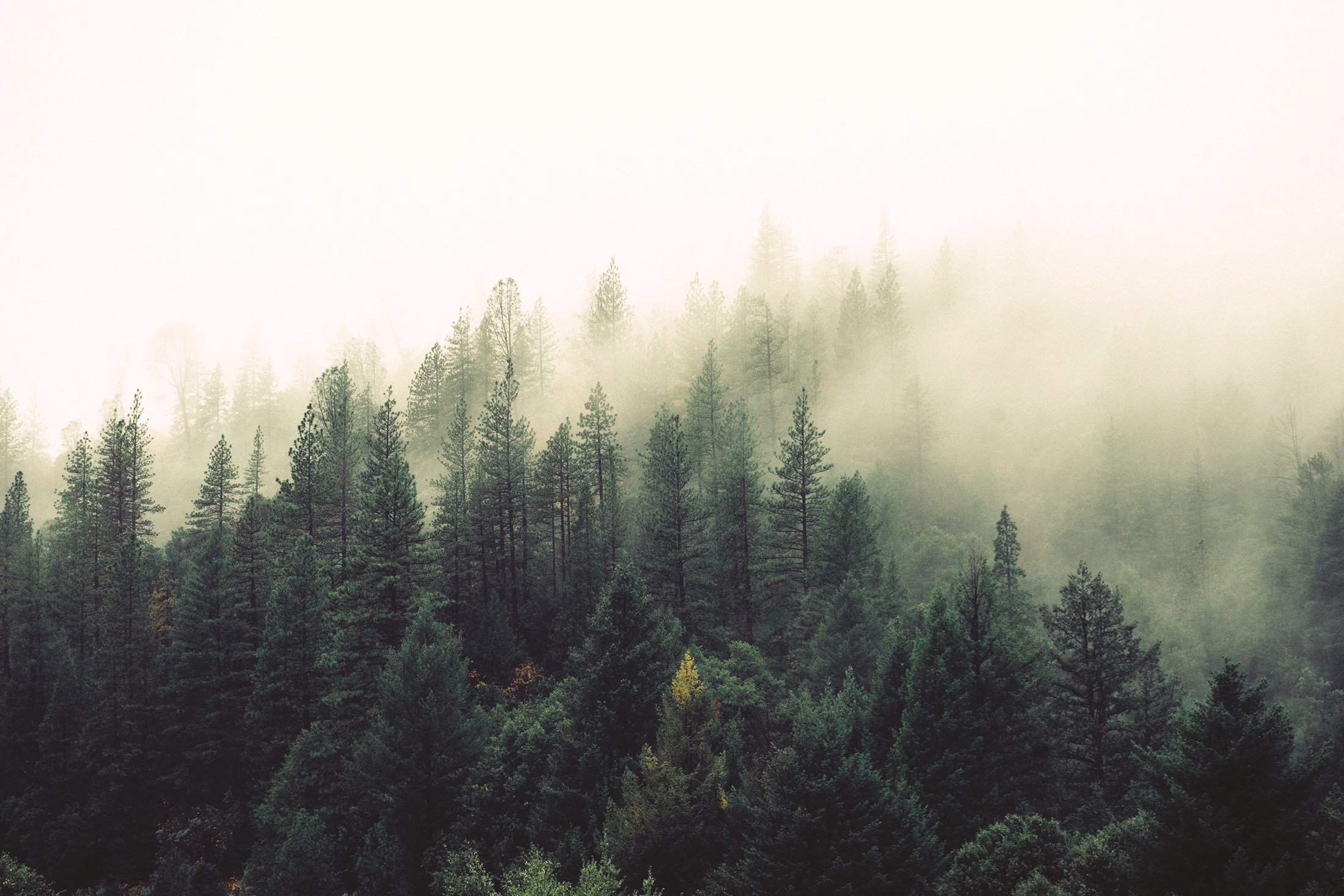 Resorts — Good for Your Immune System
27.06.2019
Thanks to Georgia's mountains and rivers, semi-deserts and ravines, sea and lakes, it does not take a medical background to realize that Georgia is good for your health. Still, nothing compares to recommendations from specialists. Check out just a few of the Adventurer's most favorite resorts.
The abundance of resort destinations in Tbilisi is defined, among others, by their natural position in the middle latitudes. The country's northern borders stretch along the high peaks of the Caucasus which prevent cold air masses from penetrating from the north, while the Lesser Caucasus ranges to the south stave off warm air masses. To the west, the warm and humid atmosphere of the Black Sea coastline defines the mild humid subtropical climate of Western Georgia, and the relatively dry mild climate of Eastern Georgia. Given these natural conditions, numerous spots in the country feature unique climates suitable for resorts.
Georgia's famous alpine climate resorts include Abastumani, Bakuriani, Gudauri, Likani, Lebarde, Bakhmaro, Shovi, Tzkneti, Manglisi, Kiketi, Tskhvarichamia, Avadkhara, Pskhu, Gulripshi (Abkhazia), and others. They are ideal for treating respiratory, nervous, and cardiovascular health issues. Late summer is especially beneficial at some of these resorts in that it is a period when firs come into bloom, and that, unless you are allergic, is good for the immune and respiratory systems, according to local tradition.
Source: Textbook "Georgia's Resort Studies and Resort Therapy," 2011
Bakhmaro
A mountain resort in Guria, Western Georgia with an emphasis on preventive medicine and pulmonology /
A cave of sorts surrounded by perennial fir and pine forests /
Located at 2,050 meters above sea level /
Season: June-September, with the road to Bakhmaro often blocked from October to May due to heavy snowfall /
Prescribed for nontuberculous diseases of respiratory organs, anemia, neurasthenia, lymphadenitis /
Distance from the Tbilisi Airport: 362 kilometers by car, 5 hours and 40 minutes / From the Kutaisi Airport: 80 kilometers by car, 1 hour and 55 minutes /
No direct transportation operates between Tbilisi and Bakhmaro, though you can take a minibus from Tbilisi to Chokhatauri or Ozurgeti, from where you can take another minibus or hitchhike your way to Bakhmaro. /
Mount Gadrekili, found east of the resort, is an ideal spot to contemplate the sunrise.
Bakhmaro is a place literally taking you up above the clouds to scan the earth with a curious impression on your face. The forests, landscapes, and detachment are simply unforgettable, and the star-studded sky is to die for. The western side, open and unprotected, permeates frequent breezes from the Black Sea and creates a unique atmospheric mix. This small quaint settlement exudes coziness and a home-like peace and quiet.
There are almost no permanent residents in Bakhmaro because up to 7 meters of snow in winter frequently block the roads. Still, the number of visitors here increases every year, and the destination's popularity has already gone international. Many choose Bakhmaro precisely to venture into skiing in ungroomed snow. Thus, extreme sports fans liven up this nearly desolate, depopulated place in winter.
Bakhmaro's climate has been hailed for its healing properties for centuries, though it didn't start to emerge as a resort per se until the late 19th century. Ozurgeti County Physician Artem Davidiants was the first to pay due attention to Bakhmaro's prospective medicinal significance. Having served in Ozurgeti since 1875, he would send hives and tuberculosis patients to various destinations for treatment. At some point, he learned from local shepherds about this special place with unique weather conditions in the mountains of Adjara and Guria. This place, long used by shepherds for pasturing cattle, belonged to Guria's grand dukes.
Davidiants referred his first patients to Bakhmaro in 1892, followed by those with more severe conditions, only to discover that they all eventually recovered. Next, people flocked to Bakhmaro, built small raised wooden houses resting on posts to make up individual neighborhoods. It was then that Bakhmaro was formally established as a settlement, gradually turning into a summer destination favored by many. In 1900, the Health Society of Bakhmaro's Patrons was established with the goal of developing and protecting the resort. The first store soon opened its doors to the public, and so did the local theater, featuring actors from Guria in The Robbers by Schiller and other plays. It is also known that, in 1913-1917, a string orchestra under the leadership of acclaimed Georgian composer Victor Dolidze toured Bakhmaro.
In 1923, after Georgia was coerced into becoming a Soviet republic, Bakhmaro was declared a resort of state importance. Scientific studies were launched for medicinal purposes and to ensure the destination's development. As early as the 1930s, a 12-month expedition to Bakhmaro concluded that the local meteorological conditions were well-suited for the treatment of tuberculosis.
Before the belated construction of roads to Bakhmaro in the 1980s, the Vakijvari and Chokhatauri footpaths and horse trails were used. The distance from Vakijvari and Chokhatauri was 23 and 40 kilometers respectively, though the longer but wider Chokhatauri allowed for reaching Bakhmaro in wagons.
Traditional horseraces and other similar activities are held in Bakhmaro on August 19 to celebrate the Feast of the Transfiguration. It is their way of bidding farewell to yet another summer season, leaving behind not just new friends, but also the beautiful scenes of the village: raised houses on wooden posts, the sun, the starry sky, and unique sunrises and sunsets.
Visit this destination while it is still homey and, in a way, untamed. There is a plan in the making to turn Bakhmaro into a year-round resort, so you have a chance now to discover it before everyone else.
Where to eat
There are no restaurants or similar eateries as such in the village. There is a small establishment, however, founded by a 17-year-old girl in 2017 called Art Café. She decorated the place by hand and created a comfortable, friendly environment where you can enjoy simple but delicious dishes.
Where to stay
Bakhmaro is the only hotel operating here.
Double room: 100 USD; Triple room: 150 USD; Quad room: 200 USD
In addition, Bakhmaro offers attractive, comfortable cottages with porches and peace and quiet for rent. An approximate price per season, between 21 days and a month, is 1,800-2,000 USD.
There is also the Sunrise Cottage for 10-12 people, offering rooms for 400 GEL per night.
There are simpler, relatively cheaper cottages. You can locate them once on the ground, or you can use your contacts in Tbilisi to make a reservation.
Borjomi
Borjomi: This destination, 160 kilometers from Tbilisi and 810-850 meters above sea level, is located in the Mtkvari and Borjomula River Gorges, and is surrounded by high mountains covered with green vegetation and forests /
The resort is famous for medicinal mineral waters from the carbonic acid and hydrocarbon sodium group /
Borjomi is noted for its moderately warm, pollution-free climate; medical treatment is offered all year-round /
The name Borjomi derives from the word borji that stands for a rampart, a cliff, or a fortification, in other words, it means that the place is naturally protected by high mountains /
Borjomi was developed as a resort in 1921; as early as 1925, the Borjomi Factory manufactured 3,601,000 bottles of Borjomi mineral waters
Borjomi is a resort town in the southern region of Samskhe-Javakheti, located 160 km from Tbilisi and at 800-900 meters above sea level. The place is famous for its mineral waters, which has unique healing properties. Borjomi was one of the most popular resorts all over the Soviet Union and was a favorite place for the political and cultural elite of the regime as well. The sulfuric water's healing properties are proven to be directlybeneficial to the digestive system and metabolism, as well as biliary and kidney diseases. It is a unique source of carbonated sodium bicarbonate mineral waters.
These curative spring waters of volcanic origin can be found in several villages and places around town, but the main source of the mineral water is in the area of Borjomi Central Park. However, water is not the only beneficial thing for health in Borjomi. Pine forests and fresh, mountain air make this place wonderful for healing respiratory diseases and problems with the nervous system. With a picturesque landscape, the World-Wide Fund for Nature-site Borjomi-Kharagauli National Park, the famous Romanov Palace, and, of course, the mineral waters, Borjomi is a famous destination in Georgia for both local and international visitors.
The Borjomi mineral waters rise to the surface from a depth of 8-10 km, pushed up by natural carbon dioxide pressure. Unlike many other sodium bicarbonate mineral waters, Borjomi's water does not cool down before it reaches the surface and comes out warm (38-41°С), getting enriched "on its way" with a composition of 60 various minerals found in the rock layers of the Caucasus Mountains. The mineral springs of the Borjomi Gorge were discovered over one thousand years ago. It is said to be a famous treatment since ancient times.
Borjomi's mineral waters were first mentioned as early as the 15th century but gained wider acclaim in the 19th century, when the daughter of Evgeny Golovin, the Viceroy of the Russian Tsar in the Caucasus, was cured there. The fame of the curative properties of the spring water spread all over the Russian Empire. In 1894, Grand Duke Mikhail Romanov built a bottling plant in Borjomi's Mineral Water Park. Soon Borjomi began to grow and the authorities began building new palaces, parks, public gardens, and hotels. After the establishment of Soviet rule in Georgia, the place transferred to state ownership and was declared as a national resort in 1921.
Today Borjomi mineral water is one of the most recognizable Georgian brands, sold in over 40 countries around the world.
There are dozens of mineral spring health spas, recreation complexes, and rest houses in Borjomi. All of which are located within the vicinity of Central Park. You can enjoy several popular attractions in the park, as well as hiking and walking tours.
Where to eat
Borjomi, Tzagveri, and Bakuriani, and the village and settlement resorts between them or adjacent to them, draw on the same culinary traditions influenced more by Southern Georgia and famous for a variety of shechamandi vegetable soups with wheat or other grains, exquisite honey, dishes cooked with ghee, and top-quality dairy products. You can enjoy all these if you are hosted by a local household. Otherwise, Borjomi's several restaurants will offer you a most garden-variety, standard menu heavily influenced by Soviet-period trends—and by Soviet influence we mean standardization, with the same dishes all over the place, the same seasonings in every dish, and even the same size portions.
Even the names of these establishments sound suspicious: Metropolis or Roots. These restaurants target tourists and locals stuck in the initial post-Soviet years, the audience that does not mind downgrading Georgian cuisine to dull uniformity. On the contrary, what they demand is the standard flavor of shish-kebob or khinkali dumplings suitable for their conformist taste.
Borjomi may leave an impression of its infrastructure being exclusively tailored to please visitors from the post-Soviet Republics. And that is a sad reality which, at the same time, makes sense given Russia's enormous political and cultural influence on Borjomi since the 19th century. Nonetheless, right by the town's entrance, you come across an eatery called Inca Café. Apparently, the owner is a big fan of Inca civilization, or maybe he finds refuge in it, an escape of sorts from the gray reality in this small settlement.
On the main street leading to Borjomi's Bus Station, on the other side of the Mtkvari River, you will find a cozy confectionery called 1978—judging by the name, it is no brain surgery figuring out the historical background it stands for. Still, drop by, because this establishment seems to have the most modern and clearly defined concept among Borjomi's diners.
The name Lyova's Cakes is very unlikely to draw your attention, especially since its signage reads only in Georgian. Nonetheless, ask around and visit it. Lyova is Borjomi's brand, a local celebrity known to several generations of the resort's guests as an amazingly skillful pastry chef. After Lyova passed away at an advanced age, his children followed in their father's footsteps, running Lyova's brand, keeping up the reputation, and offering the genuine taste and flavor of old Borjomi.
As for an abundant meal, you can visit any of the restaurants down the road to familiarize yourself with post-Soviet exoticism by ordering the plainest, "most harmless" menu including khachapuri cheese bread or mchadi cornbread with cheese, tomato and cucumber salad, and fried potatoes. For more refined and quality food, you must visit the restaurants at Borjomi's couple of top-notch hotels.
Where to stay
Crown Plaza
Address: 9 Baratashvili St. Borjomi
Contact: 0322 221 221
Prices for a twin room starts from 110.40 USD
Crowne Plaza Borjomi is situated in the heart of Borjomi, a picturesque Georgian resort town well known for its artesian natural springs. Nestled between hills and by a small river, nearby Borjomi Central Park, the Hotel features 101 guest rooms, six conference rooms, Restaurant, Wine Bar and most importantly, a 2400 sq.m. Spa & Wellness Center, providing generous living space, comfortable working environment and relaxation area.
Visitors of the Crowne Plaza have the Borjomi Central Park almost next to their hotel. It is a wonderful place for morning or evening stroll, fresh air, quite meditation in solitude and for finding the open-air sulphur baths at the end of the Park trail.
The restaurant of the Crown Plaza Borjomi is also exceptional in the area for its quality ingredients, healthy food choices and diverse menu.
You can also visit lobby bar with its separate menu that can be checked at their facebook page.
Fb: cpborjomi Web: ihg.com/crowneplaza
Restaurant Arfaye is a perfect destination for all-day dining, where you can enjoy breakfast, lunch and dinner. The Lobby Bar offers a stellar list of various cocktails, whiskies, Champagne and finally Georgian local traditional choice of wine, as Georgia is one of…"
Golden Tulip Borjomi
Address: 48, 9 Aprili St., Borjomi
Contact: 0322 880 202
Fb: goldentulipborjomi Web: goldentulip.com
The building in which this luxury hotel is situated now always had been one of the main touristic attractions of Borjomi. Built in 1892 and commissioned by the Iranian ambassador to Tbilisi Mirza Reza Khan was the metaphor for luxury living, wealth and architectural experiments. The central attraction of the building still is its balcony – decorated with sparkling turquoise details. After being Mirza Reza Khan's summer residence and then changing the function several times, this building houses hotel Golden Tulip now. "The Golden Tulip has comfortable & well equipped rooms, facilities and the various hotel outlets will make your stay a memorable one. Decorated in a clean, modern and typically mixture of Persian, European and Georgian style, the 17 boutique rooms available at the Golden Tulip Borjomi are air-conditioned, offering amenities, satellite tv, safe boxes and coffee makers.
Borjomi Likani Hotel
Address: 16 Meskheti St., Borjomi
Contact: 0 322 292 292
The lowest price: 118 USD
Luxury 5 star Hotel Borjomi Likani is located in the middle of the coniferous park in Borjomi city, on the former territory of once popular Sanatorium of 4th deparment in Likani. The famous Summer Palace of Russian royal Romanovs' Family resided on the territory of the hotel is another reason for the guests to visit Borjomi Likani complex. The Hotel has 151 guestrooms, Indoor pool, Spa services, Children's club, Terrace and restaurants.
The Borjomi Likani Restaurant is distinguished by its rich choice of International Cuisine. Guests can enjoy a rich buffet blending various Georgian, European and Asian tastes for breakfast, lunch and dinner. Outdoor terrace linked to the restaurant is especially attractive for guests in summer.
If you wish to try the variety of famous Georgian cuisine and wines you should visit Restaurant Bagrationi on the 6th floor with linked rooftop outdoor terrace with beautiful views of the picturesque nature surrounding the hotel. They can host up to 40 seated guests.
Web: borjomilikani.com
Abastumani
Located in the Samtskhe-Javakheti region, the Abastumani Resort is the most famous balneological resort in Georgia and in the region as well, known for healing respiratory and other diseases. Situated at a height of 1250-1690 meters above sea level, Abastumani provides fresh air all year round. The mountain climate, pine and fir forests, and thermal waters make this place exceptionally beneficial for treating many diseases. People come here to treat tuberculosis (open and closed forms), chronic bronchitis, and mild forms of bronchial asthma, as well as many cardiovascular diseases.
Abastumani has a moderately dry mountainous climate, with a relative humidity reaching 50% only in summer. The annual average number of hours of sunlight is 3,000. Average annual precipitation is 626 mm. The average annual temperature is 6.4 to 6.5 °C (44 to 44 °F) in January and 17.2 °C (63 °F) in July. Abastumani's three thermal springs (39-48.5 °C) are little mineralized, rich in sulfate-sodium chloride waters. They have long been used in the treatment of tuberculosis. You can also try the bath houses there, some of them for a very low price, to improve your health in sulfur waters. There are also some other kinds of thermal waters with an average temperature around 42 °C . Having a bath there is highly recommended for those who have some issues with their nervous system or muscles.
Besides healing properties, Abastumani's main attraction for international and domestic tourists is the Georgian National Astrophysical Observatory. Founded in 1932 by Professor Evgeny Kharadze, Abastumani Observatory was the first astrophysics observatory in the Soviet Union. The area, though, had been linked to astronomy long before. Tsar Nicholas II's brother, Georgy Romanov, an avid amateur astronomer, had brought the first wave of scientists over from St Petersburg in the 19th century upon discovering the town, famous for the quality of its air and thermal waters. By the end of the century, Abastumani's first telescope had been built.
What to see
Abastumani Astrophysical Observatory
The first alpine astrophysical observatory, was founded in 1932 on the territory of the former Soviet Union. It is located on Mount Khanobili, 30 km in the north-west from Akhaltsikhe, at an altitude of 1700 meters above sea level. Mount Khanobili is characterized by unique conditions for astronomical observations. The first buildings were erected, telescopes installed and the first observations conducted in the fall of 1937; these observations later became of larger scale thanks to the newly constructed observatories, as well as the implementation of new technologies and facilities.
Excursion services in Abastumani Astrophysical Observatory:
Individual excursions (One visitor):
Adults: Day 4GEL / Night 6 GEL
Midnight 20 GEL
Group excursions:
Adults: Day (min 10 persons) 2 GEL
Night (min 10 persons) 3 GEL
Midnight (min 5 persons) 10 GEL
BOX Day, Night and Midnight we consider as the following hours:
Day from 11:00 to 21:00; Night from 21:00 to 24:00; Midnight from 24:00 to 03:00
Where to stay
Green hotel
Address: 16 Asatiani St., Abastumani
Contact: 577 14 41 22
Green Hotel is located in Abastumani and features a garden. With free WiFi, this 3-star hotel offers free shuttle service and a shared lounge. Each room includes a balcony with views of the mountain. At the hotel, each room is fitted with a patio. Each room comes with a flat-screen TV, and some units at Green Hotel have a river view. All rooms have a seating area. A continental breakfast is served every morning at the property. The accommodation offers a terrace. You can play table tennis at this 3-star hotel.
Tsagveri
Tsagveri resort is located in a favorable climate region, 14km from Borjomi. The climate condition allows for resting and healing all year round. Mostly sunny with almost no winds and an insignificant temperature cycle, it's a perfect place to enjoy your stay both for vacation and healing purposes.
The pine forests and mineral water gives this place multiple healing possibilities. The mineral water, which is found in the natural mineral springs and a few wells, contains iron, magnesium, calcium, and sodium. It is used in the treatment of the digestive and cardiovascular systems, gastric and duodenal mucosa inflammation, diabetes, and chronic diseases of the liver and biliary tract. It is also recommended after surgical interventions. Regular administering of Tsagveri water enhances oxide processes in the body.
Because of its small flow rate, Tsagveri mineral water is not used for distribution. It loses its carbonic acid gas while heating, storing, and through light exposure, so experts recommend taking this water at its discharge location. The water may be stored in the refrigerator for only up to a week.
The Tsagveri mineral water deposits were discovered by the Borjomi estate ruler Adolph Alexander Remmert, who made a report on its climate and mineral water at the session of the Caucasus Medical Society on June 16, 1867.
On the site of Tsagveri, there is another resort and sanatorium called Kechkhobi. Here you will find hydrocarnobate-calcium-natrium water with an increased concentration of ferrum. The place is especially beneficial for anemic people.
Where to stay
Kechkhobi Sanatorium
Vacationing at the Kechkhobi Sanatorium is like time travel. Though less visible today, the resort still bears the signs of the Soviet glory days, because it used to be a very prestigious destination during the Soviet years. It continues to function, albeit at a relatively modest scale.
The sanatorium is located in the outskirts of Tzaghveri, though the settlement itself is tiny, so you can even walk to your destination, a 3-story building for 330 guests, including rooms with 2, 3, and 4 beds, also with central heating and hot water, and accommodating guests from May through September, and in January-February. Kechkhobi itself is positioned as a balneology climate resort. The coniferous forest massifs surround it create a special microclimate beneficial for the respiratory system. The resort also features waters with medicinal properties especially good for treating gastrointestinal disorders.
Fb: kechkhobi
Eco Cottages Timotesubani, Tzaghveri
If you are planning to spend a night in Tzaghveri, you can visit this small isolated wooden cottage complex arranged across a beautiful meadow. The cottages, visible from the road, are surrounded by mountains and coniferous forests, and their yards boast abundant trees, all of which makes it an excellent place for vacationing and solitude.
Starting in mid-May, when pines start to bloom, the Eco Cottages are especially busy. The cottages also offer hotel-type rooms with meals three times a day, which is perfect for family vacationing, among others.
All types of facilities here are built with environment-friendly materials.
Fb: ekokotejebi
Surami
located at 1250-1450 meters above sea level, offers alpine landscapes, a moderate mountain climate (lower climate belt), and cold and snowy winter, with January's average temperature reaching -60C; summer is moderately warm, and August's average temperature is 160C. Surami's flora consists of coniferous forests (spruces, pines, and firs) /
Natural healing factors include the mild climate of the lower belt in the middle mountain zone and thermal sulfate-chloride, calcium-sodium waters /
Types of medical treatment: passive climate therapy and mineral water baths
Surami resort is located in Shida Kartli (Central Georgia), at about a one-hour drive from Tbilisi. Surami is located on the southern slopes of the Likhi Range which divides Georgia into its eastern and western parts. The place is good for chronic respiratory diseases, the nervous and immune systems, and skin and cardiovascular diseases. The climate is ideal for children with respiratory problems and weak immune systems. Surami is extremely helpful for people with asthma as well.
The resort is surrounded by evergreen forests of fir, pine, oak, and beech. This diversity makes the climate exceptionally beneficial and makes the air fresh and healthy. The climate is moderately continental with a mild, almost snow-less winter and a warm summer. The average annual temperature is + 9.6°C and the average monthly temperatures of January and August are -0.9°C and +20.2°C respectively. Precipitation reaches 781 mm per annum. Besides its salubrious lower alpine climate, Surami has mineral springs of a weak sulphide, hydrocarbonate, magnesium-calcium variety with a low salination (0,6 g/l), containing up to 68 mg/l of silicic acid. The daily yield of the springs is 40 000 liters. The waters are used for curative baths. Treatment is provided for patients having diseases of respiratory organs (of a non-tuberculous character) and also concomitant diseases of the locomotor system and the peripheral nervous system.
What to see
The Museum of Lesya Ukrainka
Address: 5706, 2, David Guramishvili St., Surami, Khashuri district
Contact: (+995 0368) 27 14 35
Entrance is free
The museum is dedicated to the memory of the notable Ukrainian poet Lesya Ukrainka, who spent her last months in Surami. The Museum consists of the house where the poet died, a library and Ukrainka's monument authored by the Georgian sculptor Tamar Abakelia (1952).
Surami Fortress
The exact date when the Fortress was built is unknown. The earliest version, according to some sources, date to the 12th century. Everybody knows the legend associated with the fortress and you can also check out the film version of it: Award-winning feature film the Legend of Surami Fortress by Tbilisi-based Armenian filmmaker Sergei Parajanov.