12.07.2019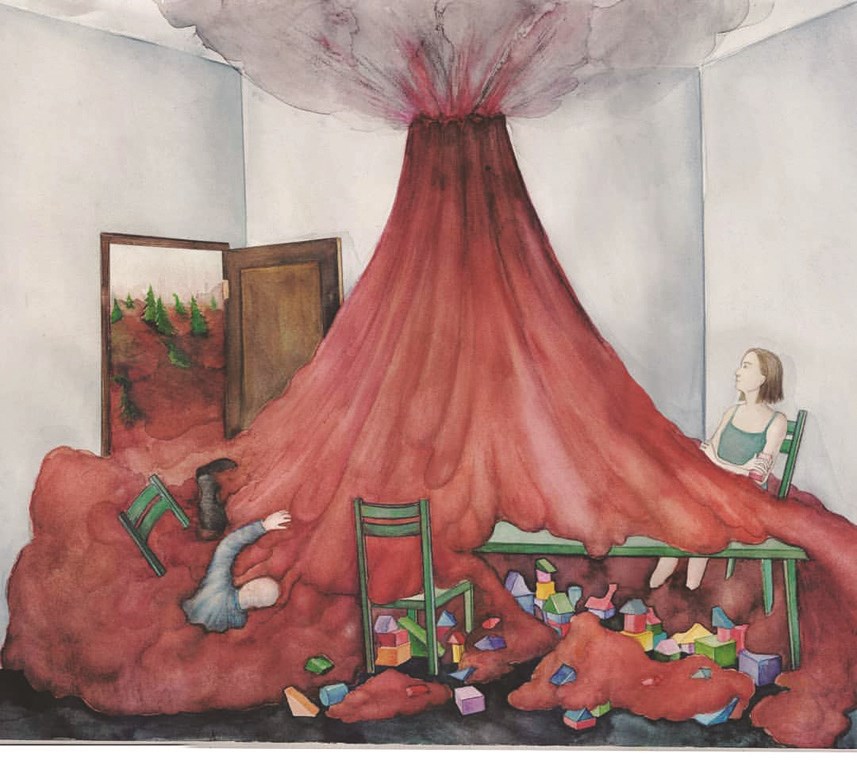 VISIT TO THE ARTIST'S STUDIO | Tamar Nadiradze's Space
Meet artist Tamar Nadiradze, 27.
She has completed an illustrations and design course at the Academy of Fine Arts, and hosts an informal Master's degree program at the Center of Contemporary Art in Tbilisi. Her experience includes designing for book festivals and illustrating kid's books. Next, she switched to art books and has teamed up with her friends to deliver workshops on ways to create them. Tamar Nadiradze has authored several art books of her own.
When did you start drawing?
A human being starts drawing pretty much after birth. I'd always painted, but after learning how to read and write, I wanted to draw what I had read. I would read age-inappropriate books, so to speak. For example, I was 7 when I started reading Victor Hugo and Georgian history. I loved playing and having fun on my own. The post-Soviet 1990s were very impactful. Though I was just a child, I took everything close to heart, watching my parents struggling to survive. I have numerous themes from that period, and curiosity, interest, and later self-expression make up a cycle I have been running since childhood.
What is your language of expression?
My main language of expression is painting, for which I use only a few materials like paper, watercolors, and a pencil, because they best help me convey the intellectual, as well as more gentle, emotional, aspects of my paintings.
What is your inspiration?
It sounds cliché, but I constantly draw inspiration from my environment, and from people, though, above all else, I myself am the main source of my inspiration. It is a very exciting process to be a mediator between people and culture based on your own mental faculties and senses, all of which ultimately yields concrete results, a painting, for instance.
Name a few symbols you use more frequently than others.
There must be just a few of them, such as nature and plants as images reflecting the landscape of human reason. It may be your immediate environment or inner world, or your body in different states.
Do you have regular areas and/or topics of study?
The environment where I live is my regular area of study. I always ponder the ways reality impacts me, and how my mentality changes in relation to it. By mentality I mean both emotional and analytical properties.