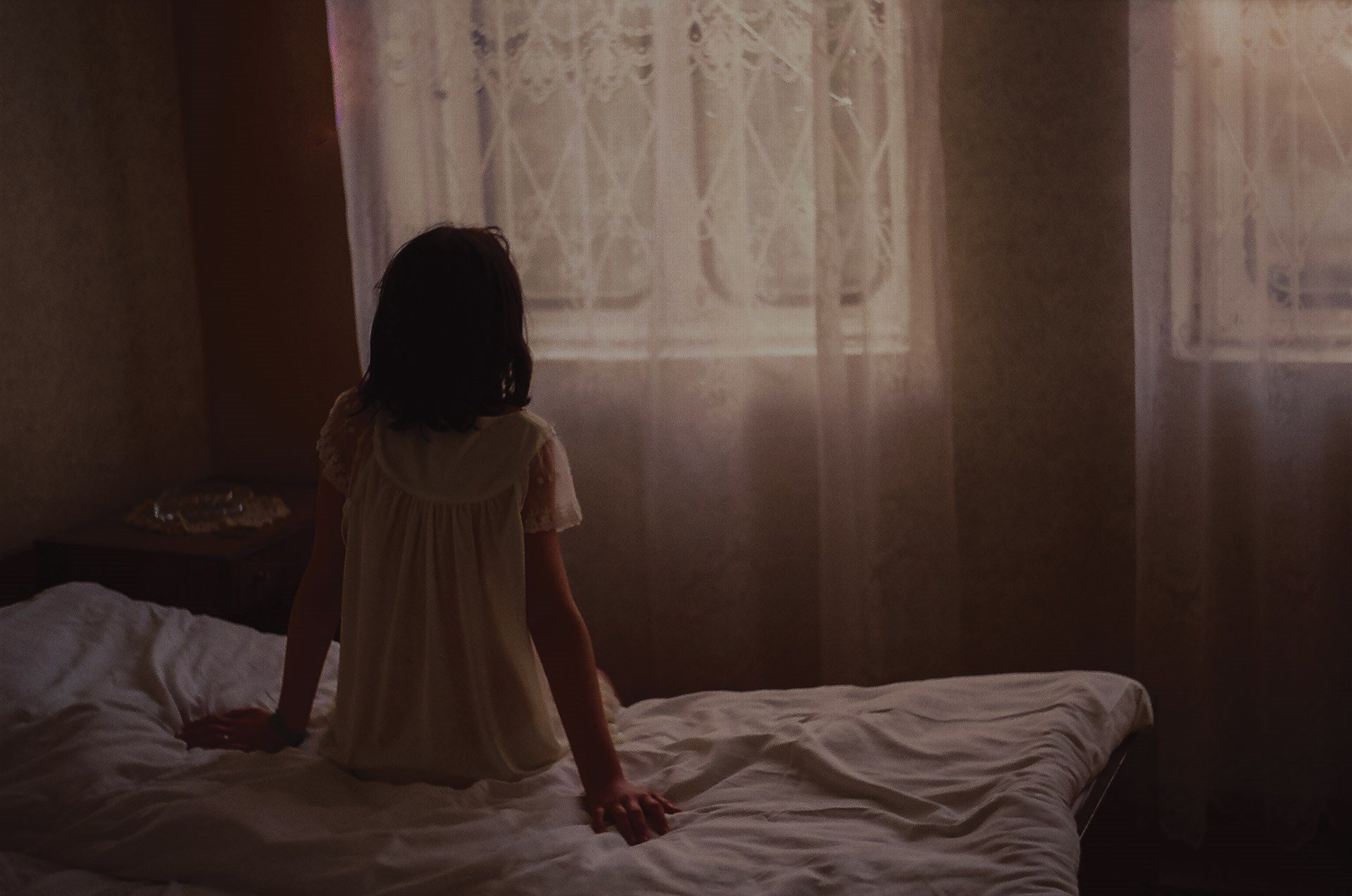 It's odd to talk about peace when there is no war
22.02.2022 | 10 Min to read
What is everyday peace for people living in Akhalgori, Gali, Gori, Zugdidi, Tbilisi, Sokhumi or Tskhinvali?

  - Researchers try to response this question and understant what are everyday peace indicators within the frame of  the project "Everyday Peace in Conflict-affected Communities" 
The Shield

Text: Eliko Bendeliani, researcher



"We don't even want to think about it," they often reply to us. "Nobody wants to know what we think in the first place.  One way or another, I'd rather not think where this peace can be found.  I'd rather worry about employment, economic hardship, and safety.  And what can we do anyway?  What can we change?" they tend to return the question.
Those living in the villages along the dividing lines feel that they are shield used to protect others.
Though these "others" never see that.
"What do you care?  We are the first and then you," they repeat frequently.  "We're are the ones taking the hit for you."
When discussing everyday peace, almost all interviewees bring up everyday problems, such as stray dogs, especially in the villages along the dividing line, or in places with mobility problems, or areas with dire economic challenges.  Stray dogs are just as relevant as issues like security and arrests on illegal "border-crossing" charges.
Women and young people link everyday peace to future generations and education, something men clearly overlook.
The participants in Gali speak of freedom of movement and problems related to integration.
The issue of integration is a frequently raised problem among internally displaced persons (IDPs) communities.  They, in recalling their homes, say, "I really want to get over to the other side and visit the graves of my loved ones."  But they no longer say that they want to go, move back. Arguably, the former option seems more realistic to them.
For us, this research is an impetus inspiring us to expand discussions, for people to continue thinking and reasoning in this direction.
In conclusion, we asked them: "When do you feel safe?  Where do you see peace?"

Text: Mari Shonia, researcher


And they replied:
"Peace will be established when I look out my window and no longer see barbed wires and soldiers."
"Peace is when I can send my children to school, so that they won't spend all day by the computer."
"When these depopulated streets are filled again with women and young people.  Women have emigrated in search of work.  It's just us, the elderly and men, left."
"When we won't have to lock our doors at 7 PM, that when we can have peace.  No one locked the door before the war."
"[Peace is] when I hear birds chirping.  They don't chirp anymore. I have no idea where they've gone."
"We live in a compact settlement, in Zugdidi.  After the war of 2008, our neighbors told us: 'Now we can relate to the heavy burden you bear and what you've been through.'  Before the war, though, they usually gave us the cold shoulder."
"When gunshots could be heard everywhere, we seemed to be more vigilant. But now silence scares us even more.  We're afraid that the "border" guards may fall asleep, and someone may sneak over from the other side."
Still, people tend to link peace to war. And, before responding, they take a long silent pause, or hold their peace altogether.
Let There Be Peace!

Text: Giorgi Tsulaia, researcher


Older people and youth hold different views on memories as well. Relatively older interviewees claim to be protecting younger ones, while being eager to talk about what their lives in the past were like.  They rarely say anything about the future.
Younger people, on the other hand, say, "Enough of dwelling on the past!  It's bad enough that those elderly are stuck in the past."
Many say, "I will feel safe when I can cross the River Enguri, visit with my grandmothers and relatives, and then come back."
To some, peace is when they can afford tutoring for their children.  They argue that peace stands for stable incomes.
At festive meals, before the war, a toast to peace was something done very quickly.  After the war, however, people stop on this topic for quite some time, elaborating on it, expanding, and reminiscing.
And, in conclusion, they add, "Let there be peace!"
The Sounds of Firecrackers

Text: Nika Bakradze, researcher


The sounds of firecrackers, or any loud noise, is associated with war in the minds of those living close enough to the dividing lines.  And now they fear that today's stability may be compromised.
The interviewees living in those villages  say that so-called protest rallies pose a threat, because, in this way, we only drive the aggressor up the wall and undermine even that little stability which we have.
In Gori, and other cities, people have more opportunities to consider personal development than those living close to the dividing lines.
The participants of our focus groups say that businesses take no interest in Gori District because of the risks arising from its closeness to the conflict [zone].
There are villages where convenience stores or pharmacies have been closed for years.
Local residents, in discussing the military bases in Gori, say that they consider these bases more as a threat than a guarantee of stability, because they have become primary targets before [during the war].
An equally ambivalent attitude is found in one of the villages along the dividing lines.  On one hand, they are close to barbed wires, but feel safer because of the presence of special forces, on the other.
"It's difficult to watch these barbed wires, but when the territory is clearly fenced—and you see where exactly crossing is prohibited—we feel much safer," they say.
It's odd to talk about peace when there is no war

Text: Tamara Mearakishvili, researcher


All they talk about in Akhalgori is the reopening of the road, even those who never really used it to get over to the other side and back.  "At least, let those people come back.  Many people must come back—after all, vibrant life and peace is when there are many people."
Still, they seem to be hung up on old times.  Many have told me that they would give up everything they have to bring back the past.  "I don't know what life will be like if the road reopens, but I doubt that much will change."
They all complain about neurosis: "This neurosis is just killing me!"
People are feeling down.
"What would you give for peace?" Some reply that they would give up cottages they received after the war, others are willing to give up their weapons: "If I believe that that's what it takes to have peace, I will go and submit my weapons.  But now is not the right time for that."
"What can I do?" they'll tell you with a shrug.
"Thirteen or fourteen years have passed, and everyone I was friends or colleagues with seems to have disappeared.  We hardly ever mention them her on this side.  Of course, we have memories, but they are sort of stuck somewhere in the past."
Villages seem to be livelier and more vibrant compared to the isolation dominating in cities and towns. "'Make sure no one sees you when cross over to this side,' they'll tell you. 'Don't walk around with him,' 'Don't talk to him,' 'You don't want anyone to know that we spoke'—these things don't happen in the village."
They steer away from talking about war: "You get your paycheck, right? That's what matters here.  Just keep quiet, mind your own business. It's odd to talk about peace when there is no war."
"When your children can come to you, and you can go visit your children—for me personally, peace is about comfort, when you're not scared of anything."
Some admit to have been more willing to leave Akhalgori in the past: "We used to think about it more in the past.  But now we got used to it."


Sunsets
Text: Mari Berianidze, researcher 

It was fascinating to discover differences and similarities on different locations:
Economic instability was one topic brought up by everyone… except in Akhalgori: "I stayed here because I'm working the land here.  I'm more or less standing on my own two feet, but I have a daughter in Tserovani, and I'm helping her from here. I want to put in place something got my daughter."  They are also concerned about the closure of roads: "Let's say I make some fruit preserves here.  What good will it do if I can't deliver them to my loved ones in Tserovani?"  They also say, "The graves of my ancestors, father and mother, are there. And that's why I decided to stay."  However, it is also clear that staying in Akhalgori was not just an act of self-sacrifice.  They say, "Many in the rest of Georgia know nothing about us, or they may think that we're in constant struggles here.  In reality, though, our everyday life here is pretty mundane.  Every day is like the one before.  And the settlement is getting totally depopulated by now."
Some take mental peace in this monotony, though others are overwhelmed by anxiety.  "Peace is when I have a neighbor by my side to call an ambulance for me in case, let's say, I get sick." "There are no kids around, and their chatter filling the air is what this place is missing to get livelier."  Some are concerned over distrust: "You never know who may report you and where."  They also ask researchers: "Are you sure no one will find out what I'm telling you?"
Young people are especially plagued by monotony.  According to one young woman, although her parents are doting over her, and buy all kinds of things for her, there are no places where she can hang out with her friends.  "I want to become a stylist, but there's nobody to give a haircut to."
One particular passage, repeated in slight variation in different interviews, has imprinted on my mind: "When I look at beautiful sunsets and feel good about it, that's what I call genuine peace." At first, I thought that this answer from IDPs living in Tbilisi could be explained by the fact that they missed sunsets in Sokhumi.  But no!  A similar answer could be heard in Gori, too: "I wish I could sit in a rose garden, enjoy my coffee, and contemplate quiet, peaceful sunsets."  In Gori, they also say, "When Georgians and Ossetians sit at the table to share a meal, that's when I can say that peace has come."
In Karaleti, they say, "I'm building a house on the Tskhinvali side, but sometimes I ask myself: Why am I doing it? I don't know what may happen tomorrow!"


Cover Photo: Tatia Tsnobiladze