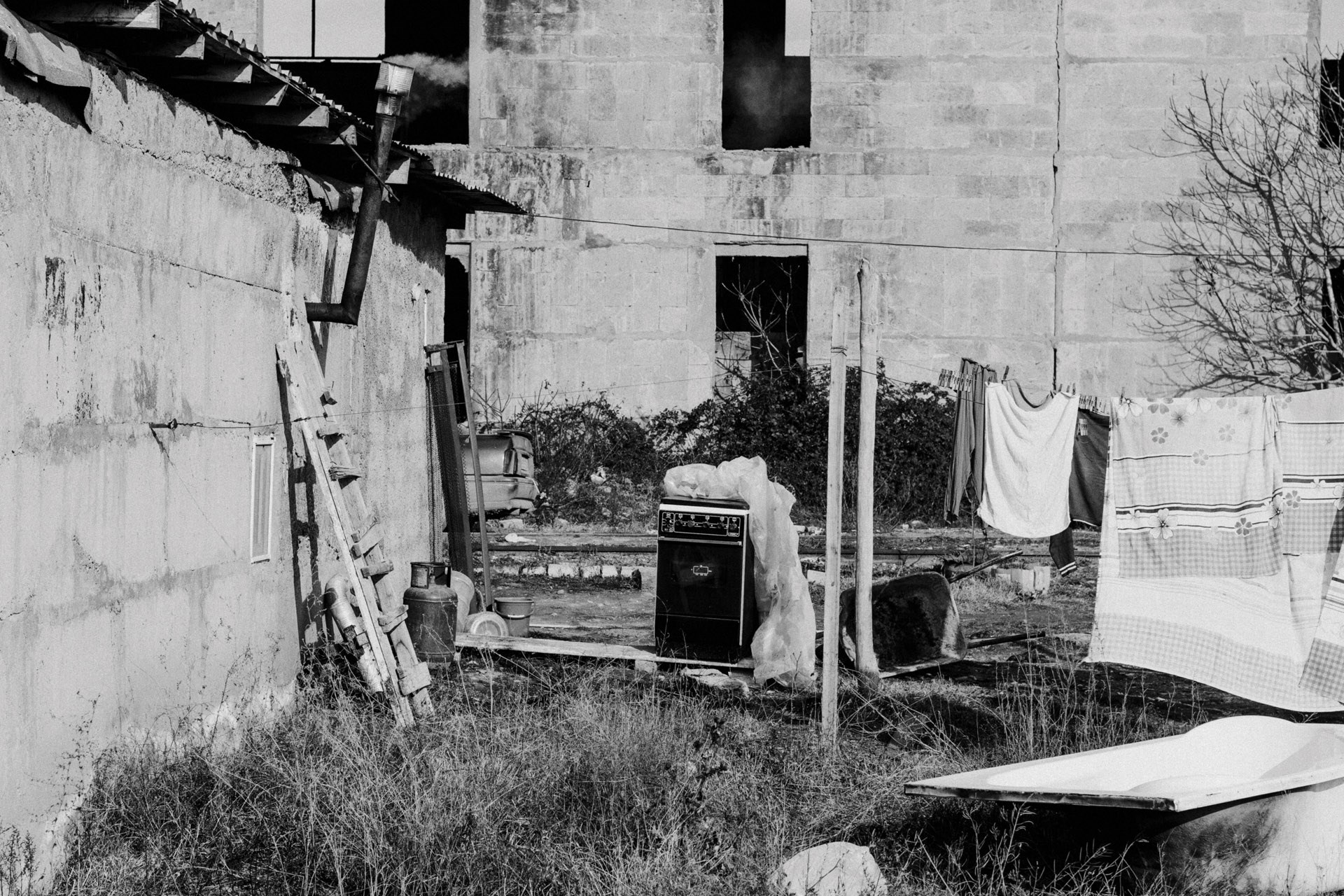 The Bread of War | Diana Anfimiadi
26.02.2022 | 10 Min to read
Early August of 2008. War. I arrived from Greece two days ago. Nana would not let me stay home alone. She took me to her place. Nana has been through the Abkhazian war, so she perfectly appreciates what it means to be alone in times like this. It's still early in the morning. The kids are still sleeping.  Something exploded in TEMKA neighborhood last night, so we spent several hours in a shelter, that is, in the bathroom of a so-called Czech design apartment. The boy, who is flirting with me, texted me: "Will drop by. Saying goodbye to all." It's still early in the morning. Nana and the kids are sleeping. I get dressed and sneak out. Street cleaners are sweeping the yard. There are already many fallen leaves in August. I find a convenience store nearby. To my surprise, it's open. I'll buy a bottle and water and walk toward the sea. I'm walking slowly, dragging my feet. Someone is unloading a bread truck parked by the store. I watch round, oval, and brick-shaped loaves of bread escorted into the store in similar crates, followed by sugarcoated sweet buns, most likely with raisins. I enter the store, buy some buns, and start munching while still inside. The salesclerk is watching TV, scenes of Gori burning. I keep nibbling my bun, trying to channel all my thoughts into the bun. I want it to catapult me from war into peace, into vanilla and powdered sugar dust.
I wonder how come, every time I remember that August, I bump into the scene with that sweet bun, how come the smell of baked goods, vanilla, and cinnamon see me through rough patches. Why does my friend from Sokhumi dream in his sleep of his mother putting a slice chocolate cake on a plate for him? Why do people see dishes as something you always must find time for, on one hand, and as something that is sure to breathe a new life into them, on the other?  How much war or peace can human memory store?
To female guerillas, war smells like a smoke, and like chocolate candy to underage volunteers. Tea brewed in an iron bucket is an illusion of home, and a sugar lump alludes to peace and quiet. Processing that, despite brutal, atypical, extraordinary reality, this is still a universe where people can wrap their fingers around a glass full of hot water, warm up canned food on a fire, and put caramel under the tongue. This is still a universe where a human being must prevail. In times of war, food is a way of self-deception, a way to convince yourself that, in those seconds that you are sipping your hot soup, bombs will not drop. It also stands for dreaming about peaceful times and, at the same time, the core instinct of survival here and now, and then come what may.
The kaleidoscope of stories below encompasses different wars, different eras, and different countries. These stories bring to the fore human beings embracing in the middle of war the universe with all their passion and senses, like little children.
Maro Makashvili
October 10, 1918
A letter to father
"Dearest dad, I'm fine—so far, so good.  We're only 12 kilometers away from one fighting position, and 5 or 7 from the other. The enemy is still far away. Our troops are letting them have it. The enemy is really ill at ease. If it's not too much to ask, please send us some nuts and, if possible, a little bit of sweets…. Take care. A million hugs and kisses. It's not that cold here. My regards to everyone. Don't be afraid. We will celebrate a glorious victory.
Your Maro."
Lost Children
We lost those children. This kid walked up to a man carrying bread, two loaves under his arm. The little ones started nagging him: "Mister, give us a piece of bread, please!" He wouldn't give it there. Instead, he told them: "Come with me to my place." So, he took them home and then sold them.
They took us away and kept us without bread for 9 days.
We survived on figs. We ate figs at night, then go lie down, and fight a little. We slept on the floor. Bugs were eating us alive. And we argued and beat each other up: "Why didn't you say you wanted bread?" "No, why didn't you say you wanted some bread?" When we woke up in the morning, they asked, "You want some bread?" "No!" We survived on figs for 9 days.
The village of Saro, Aspindze, Samtskhe-Javakheti
Recorded in 1991
Narrator: Marusa Totadze-Beridze
Corpus of Georgian Dialects
No Room
When did the Tatars drive us away? I must've been 12-13 then. Tatars came to kick us out, and we ran away. They intimidated us every time they came. My father told my brother: "Make some room in the wagon for Malachi and Gio," He meant my nephews. My brother answered: "I can't take them. It's full of provisions, and there's no room for them." We had lots of provisions, flour, and other stuff. They were leaving for good. After they finished loading the wagon, there was no room left for the kids, so they left them. I had a child of my own, 5 years a of age. Then my mother entered the room crying: "Samson says there's no room for the kids in the wagon, and he can't take them."
The village of Saro, Aspindze, Samtskhe-Javakheti
Recorded in 1991
Narrator: Marusa Totadze-Beridze
Corpus of Georgian Dialects
Bread
I asked my aunt to bake some bread. When the Tatar came in that morning, I was eating bread. He had a long stick, and he hit me with it so hard that I nearly passed out. "Why are you eating bread?" he asked. They beat me so bad. My right thigh was all swollen.
Akhalkalaki, Samtskhe-Javakheti
Recorded in 1984
Javakheti Dialects of the Georgian Language
Story #7: August, Fruit Preserves
I sat like this all night, every night—my elbows would start hurting—and I held a matchstick in my hand. We had no light, so I was ready to light it in case someone came in. That's how I protected the elderly while they slept. It was August, and I had a lot of tomatoes ripening at that time. So, I would go and bring two buckets full of tomatoes. And then I would make preserves, fruit spreads, condiments. People would come in and make jokes: "Why, there's no war in your world?" I would reply, "The war won't last long, it'll be over soon, and my 5 kids will need food this winter." I made so much stuff during the war. I also baked tandoor bread every day.
Nino Lomadze, Apple Orchards
Persimmons
Back when we were muhajirs, we passed through Lower Adjara. And the trees there were loaded with persimmons. I wanted to try them so much, but who would let me?
Language/dialect: Muhajir/Upper Adjara
Recorded in Tüfekçikonak, İnegöl District, Turkey
Recorded in 1989
Narrator: Muntaha Baikozoghli-Tavdgiridze
Corpus of Georgian Dialects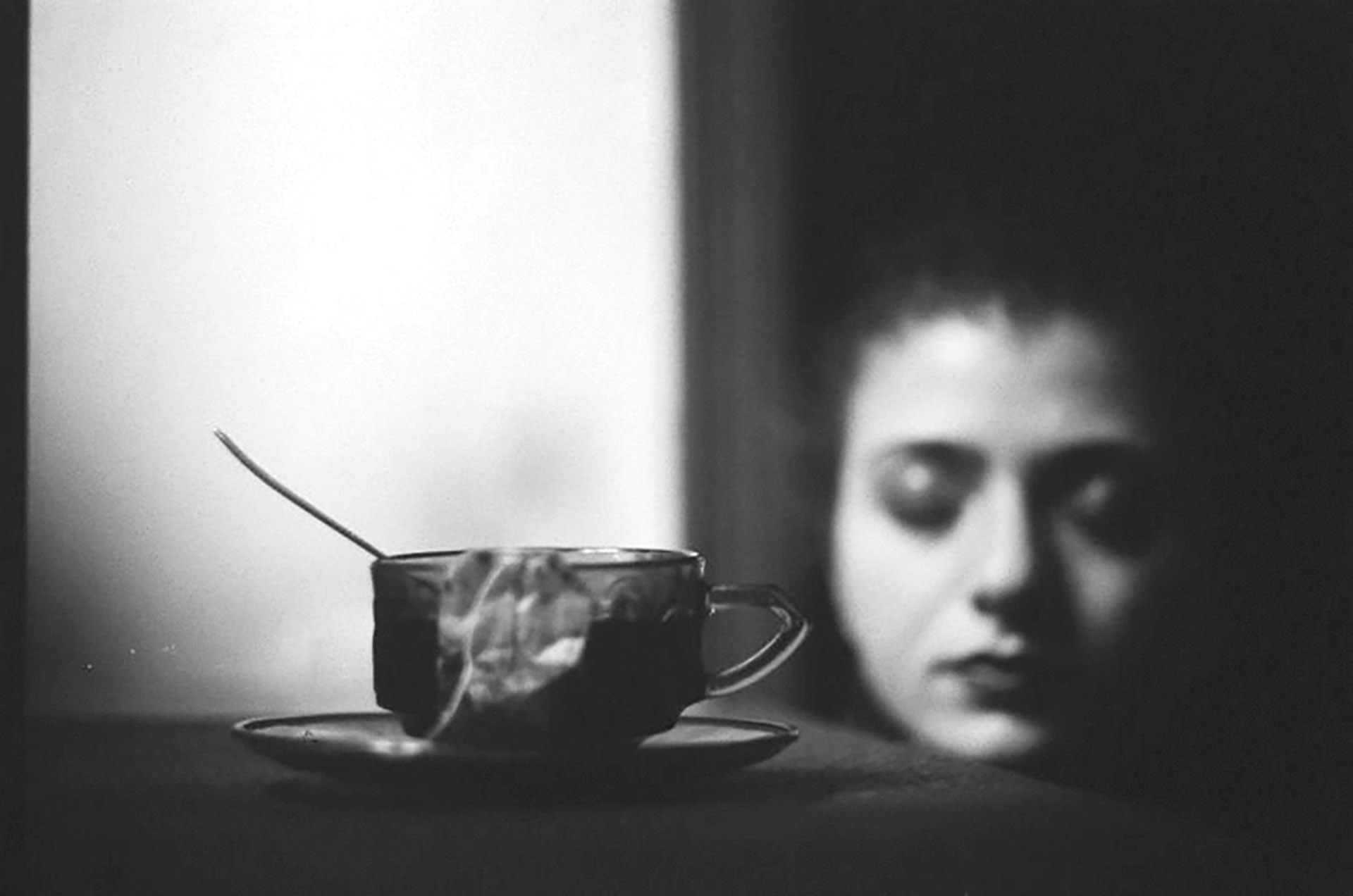 Photo: Mano Svanidze
Smell
To female guerillas, war smells like smoke rising from a bonfire. "We would make a fire for all purposes, to bake bread and boil food, to spread leather over the coals and dry felt boots. At night, we used to keep warm."
Vysotskaya
Svetlana Alexievich, The Unwomanly Face of War
In Captivity
We would go there in the evening, and they would herd us into barbed wires. And there were barrels with cabbage and pumpkin broth, which they poured for us. Some of us didn't have bowls, so they removed their side caps for the broth. But they were leaking. Of course, they were! We sipped our broth and then put our caps back on.
Dialect: Tushetian
Recorded in the village of Khiso, Akhmeta in 1991
Narrator: Zurab Natsvladze
Corpus of Georgian Dialects
Saingilo, Wheat Sent to the Frontline
We had plows, 12 in all, as good as 3 tractors. We yoked 100-200 pairs of cows. At that time, the church was turned into a warehouse where they kept grain. We harvested grain, lots of grain. And then sent the crops to the frontline.
Source of Information
Quarter past one. The great share-out. Everyone from below gets a cup of soup and if there is ever a pudding, some of that as well. Mr. Van Santen is happy and goes to sit on the divan or lean against the writing table. Newspaper, cup, and usually the cat, beside him. If one of the three is missing he's sure to protest. Koophuis tells us the latest news from town, he is certainly an excellent source of information.
Anne Frank, The Diary of a Young Girl
Bakery
My husband and I used to run a bakery. I made dough and baked bread day and night. Just like before the war, I was busy as a beaver. I had soldiers to feed and those who stayed in the village. We took the beds down into the basement and arranged a shelter for the elderly. But someone reported us in Gaziaanti, saying that we were sheltering soldiers, so they bombed our home, my bakery….
Finally, we decided to leave. I told my husband that I wouldn't leave the village without our neighbor, an elderly woman all on her own. She used to work as a nurse, and the whole village was indebted to her, but now she couldn't even walk because of illness…. We wrapped her in a blanket and laid her in the car. We also took her brother with us. Then we put a brand-new TV set in the trunk and took off…. But before leaving home, I left some food on the table for the soldiers. I knew they would be hungry….
Dina Oganova
Salome Benidze, sHEROes
Uneaten Soup
Sometimes, there would no one left after a battle…. You make some soup, but there's no one to eat it.
Zinina, private, army cook
Svetlana Alexievich, The Unwomanly Face of War
Strawberries
I visited a family…Both husband and wife had fought. They met at the front and got married there: "We celebrated our wedding in the trench. Before the battle. I made a white dress for myself out of a German parachute." He had been a machine gunner, she a radio operator. The man immediately sent his wife to the kitchen: "Prepare something for us." The kettle was already boiling, and the sandwiches were served, she sat down with us, but the husband immediately got her to her feet again: "Where are the strawberries? Where are our treats from the country?" After my repeated requests, he reluctantly relinquished his place, saying: "Tell it the way I taught you. Without tears and women's trifles: how you wanted to be beautiful, how you wept when they cut off your braid." Later she whispered to me: "He studied The History of the Great Patriotic War with me all last night. He was afraid for me. And now he's worried I won't remember right. Not the way I should."
Svetlana Alexievich, The Unwomanly Face of War
The Starving Rear
A war broke out. We went starving and naked throughout the war. My brother-in-law I worked our tails off, collected bread coupons, but mother-in-law would sell them in secret and buy wine, vodka…. And we would go hungry. My jaws would go stiff at work out of starvation. I was hungry but had nothing to eat. I would take a breather and sit aside. Then the other girls at work would bring me something to eat. I would cry, because I couldn't open my mouth to eat.
We would sneak into wheat fields, but they would chase us on galloping horses and chases us into a thick Jerusalem thorn grove. That's where we would hide. Sometimes we managed to pluck an ear or two. Starvation was all around. And we would rub them to separate the grain, which we then carried to the mill, made flour, and then baked rolls on a clay pan.
Dialect: Kakhetian
Recorded in the village of Gavazi, Kvareli in 1988
Corpus of Georgian Dialects
Sweets
Summer was around the corner. I graduated from medical school, got my diploma, but the war broke out! I was summoned to the commissariat and ordered: "You have 2 hours. Get ready. We're sending you to the front." I packed everything in one small suitcase. "What did you take to the war?" "Sweets." "How so?" "Yes, a suitcase full of sweets. I'm in the village where I was assigned after a specialized school, got my first money. There was money, and I bought a whole suitcase of chocolates for that money. I knew that I won't need money in the war. I put a picture of my class with all my girls over the sweets. Then I reported to the commissariat, and the political commissar asked me: "Where should I dispatch you?" I asked, "Where are you dispatching my friend?" My friend and I came to the Leningrad District together, and she was working in a nearby village, fifteen kilometers away. The commissar laughed: "Your friend asked exactly the same question." He took my suitcase and carried it to a truck that would take us to the station. "Why is it so heavy?" he asked me. "It's full of sweets," I replied. He didn't say anything. And did not laugh either.
Svetlana Alexievich, The Unwomanly Face of War
Hot Rolls
We've been on the road for four days now…. We made a fire. My mother-in-law started baking rolls in a pan. The aroma of crusty rolls filled the air. At first, a soldier approached us. He had not eaten in days. He asked us one roll. My mother-in-law gave him two. The soldier sat down with us, got some rest, gathered his strength, and gave some money to my younger son, who was sitting in our acquaintance's lap. She looked around, furtively took the money from the kid, and slid it in her pocket. Next, a young woman came. She asked us: "My kid hasn't eaten all day. Can you spare a roll?" Again, my mother-in-law gave her two. The woman turned around. Then I saw her hide behind a tree and gulp down the hot rolls. For some reason, that's when I felt sorry for people the most. My mother-in-law doled out every last roll she had, remembering about our kids only afterward and saying, "God will provide, God will help us." And I guess He did help us—we made it and reached a safe place, though I have no idea what awaits us ahead, where we should go now, what tomorrow will bring….
Guram Odisharia, The Pass of Refugees